Thanks to our broad experience, we can solve a diverse range of logistics fulfillment issues for you.
Professional
By bringing in our professional approach and personal service, your e-fulfillment process is in good hands.
Every day, we work from our warehouses for both multinationals and smaller customers, who – in addition to our transparency and flexibility – especially appreciate us for our ability to switch quickly.
Diverse offer
Our fulfillment center takes care of everything – from product storage, to picking, packing, and shipping online orders, to handling any returns. All our processes are mainly manual, so we can manage all types of goods, whether fragile, large or heavy. They support both hybrid B2B & B2C and D2C (direct-to-consumer) fulfillment.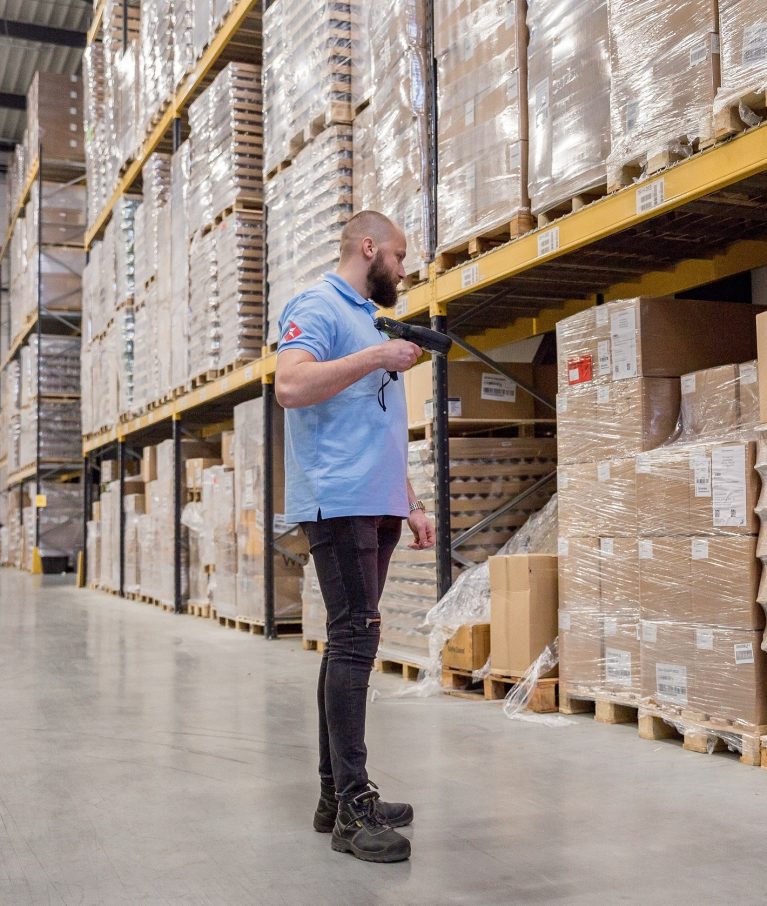 From A to Z
All your web orders enter our Warehouse Management System (WMS) and are processed as e-fulfillment orders. During the incoming process, all products are stored as ready-to-pick. Your orders are then collected, sorted, packed and handed over to the selected carrier at regular intervals.
Each carrier or delivery option has its special cut-off time, so orders can be handed over to the carrier and your cross-border shipments delivered to your customers on time.
One stop solution
As a retailer, you must focus on core activities such as marketing and sales of the products. You don't want to worry about storage facilities, inventory management and delivery logistics. With multiple services under one roof, we offer your an one-stop solution.
So why not outsource your e-fulfilment to Axell?
Cooperation with us means:
Diversity
From Hybrid B2B & B2C fulfillment operation to pick-2-pallet or package pick operation.
API integration
API integration with your webshop (Shopify, Magento or WooCommerce).
Experience
Storage and fulfillment of Fashion, FMCG, Food & Feed products with lot and expiration date tracking.
Partners
Specialized partners for customs, VAT and authorized representative.