Together with our customers, we continuously take on the challenge of adding value so that we can both excel in what we are good at in the long term.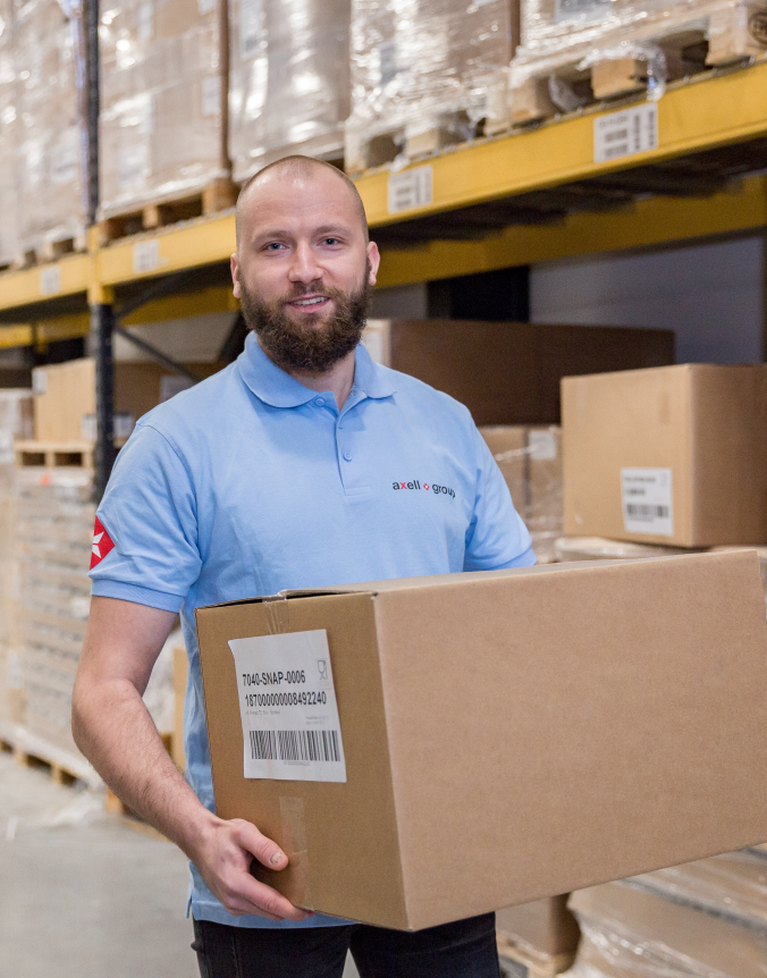 As a specialist in the Netherlands and Poland, Axell Group can offer the most creative and flexible solutions to support the logistics and production processes of its customers. We do this by providing both warehousing and transport services. In our customer relationships, we focus on effective collaboration, seeking continuous improvement opportunities and open communication with each other.
As a family business, this is in our DNA. Whether in terms of the added value of our people or logistics services: our organization has the drive to achieve sustainable results. That is why we aim to add value together with employees and customers. Adding value together.
Axell Logistics and Axell Financial Services form the two-piece core of our company.
Human
We respect every employee, customer and supplier
Entrepreneurship
We are alert and see opportunities
What do our customers think of Axell?
Open, easy communication and helpful
Open people you can easily communicate with. Axell is always very helpful and I feel heard. Axell has the right certification and the right price.
Partner and Friend
For me, Axell is  not a supplier anymore. A partner and a friend for over 10 years.
Operational Excellence
Axell Logistics provides consistent excellence and I have a lot of respect for the team, I truly enjoy our partnership.
Thankful!
Axell Logistics is an important partner in our European logistic network. They are reliable, professional and have helpen us support LARQs growing B2C and B2B business. We are thankful to have them as a partner.
They are lovely people to deal with
We didn't want to get lost in 3PL. We looked for love and attention, reliability, responsiveness and care. They do a great job, also considering we are so far away and we have only met once in person. Good communication is  key.
Learn more about our business units