Axell Logistics Netherland is from now on ISO9001 certified.
ISO9001 is a well-known understanding in almost every sector, it is the internationally recognized standard in the field of quality management. With this certification, the organization shows its customers that the processes meet the quality standards and that they attach great importance to continuous improvement.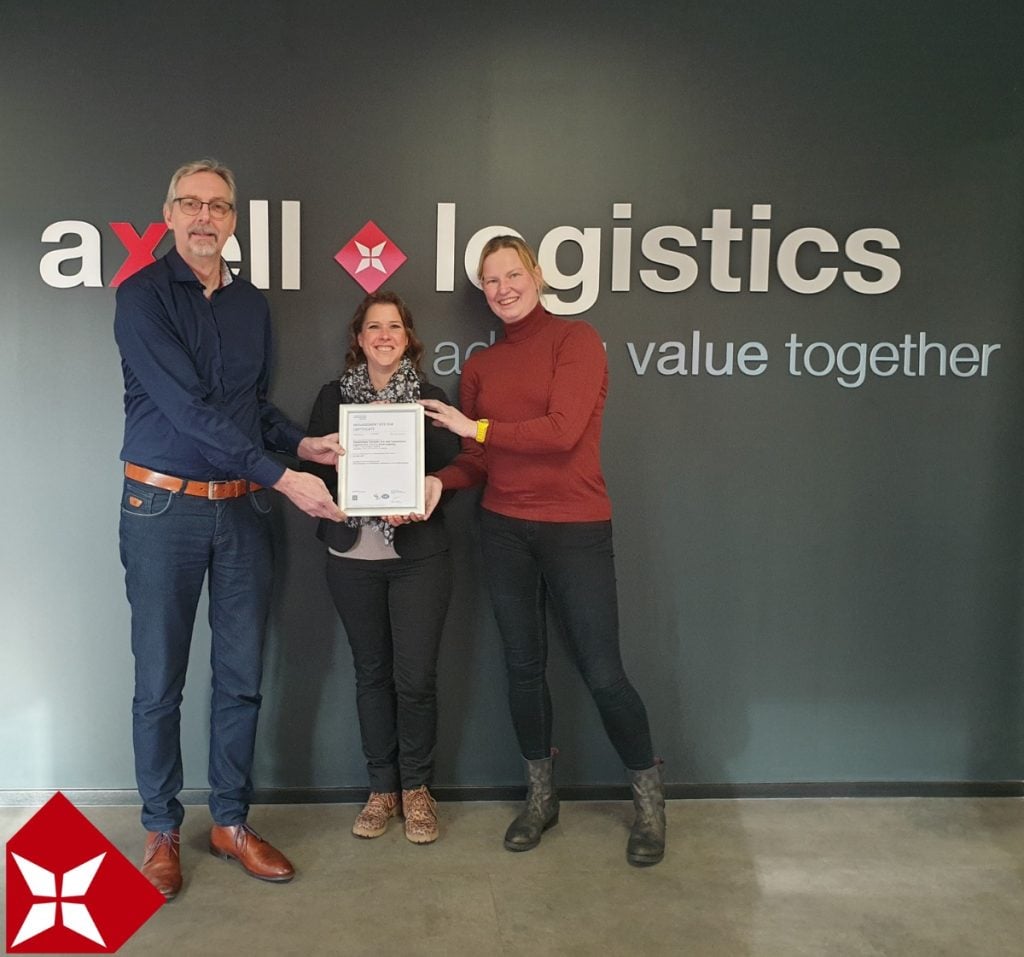 Quality standard for storage, distribution and transportation in the supply chain
"We maintain a high standard of quality for our customers and have now taken the step to also have this established by an external party" says Lennard van de Winkel, managing director of Axell Logistics. "Achieving ISO9001 certification is a great example of how we continue to develop as an organization, guarantee quality to our customers and get better at what we do. "We are very proud to have achieved this certificate!".