Founder & Entrepreneur

How it all started

Jo (Johannes A.C.) Timmermans was born in Diessen on August 25, 1912. Jo developed his trade skills at an early age. He often accompanied his father Jan who – although working in the agricultural industry – loved the horse trading business. Also on his mother's side – Sjo's parents had an inn in Willemstad – entrepreneurship was something Jo experienced from the very beginning of his life.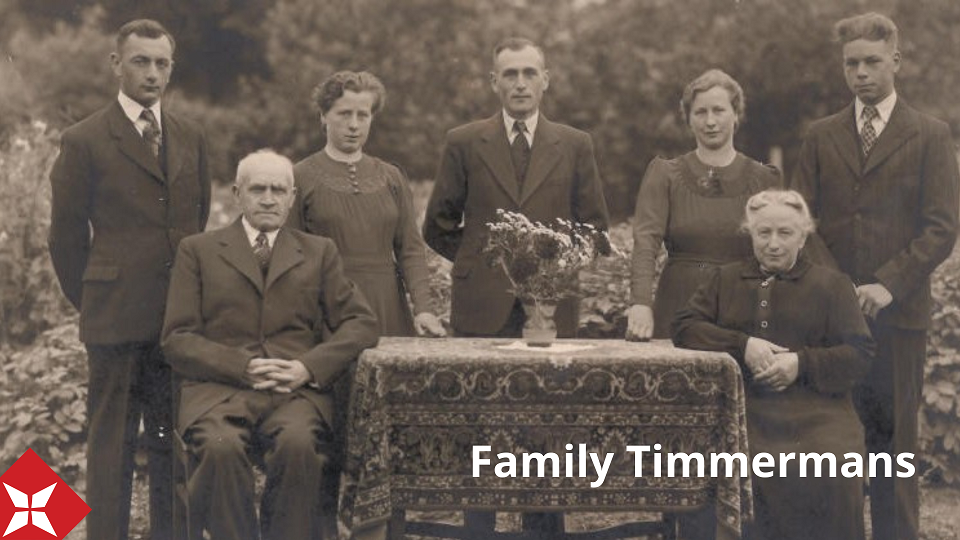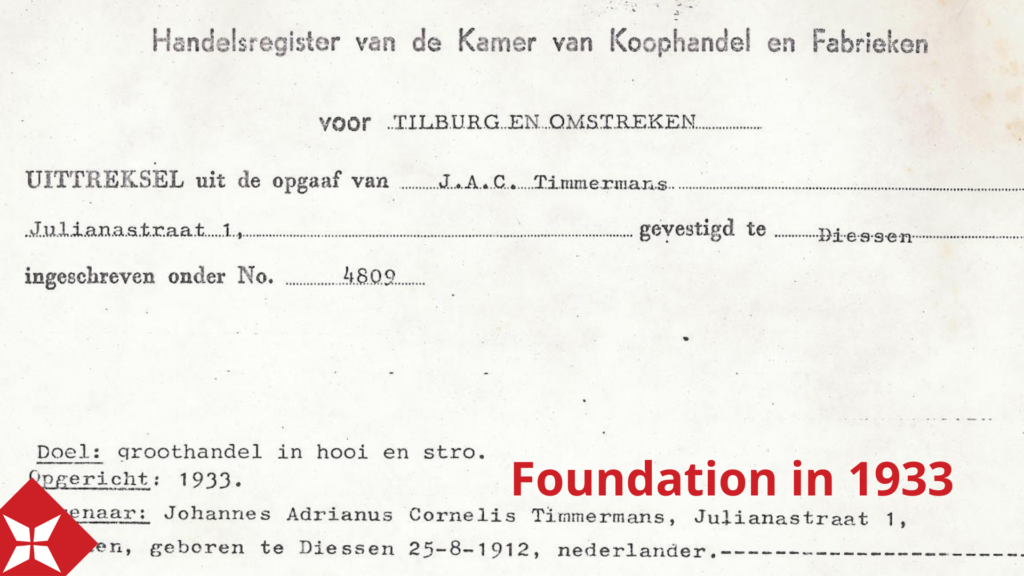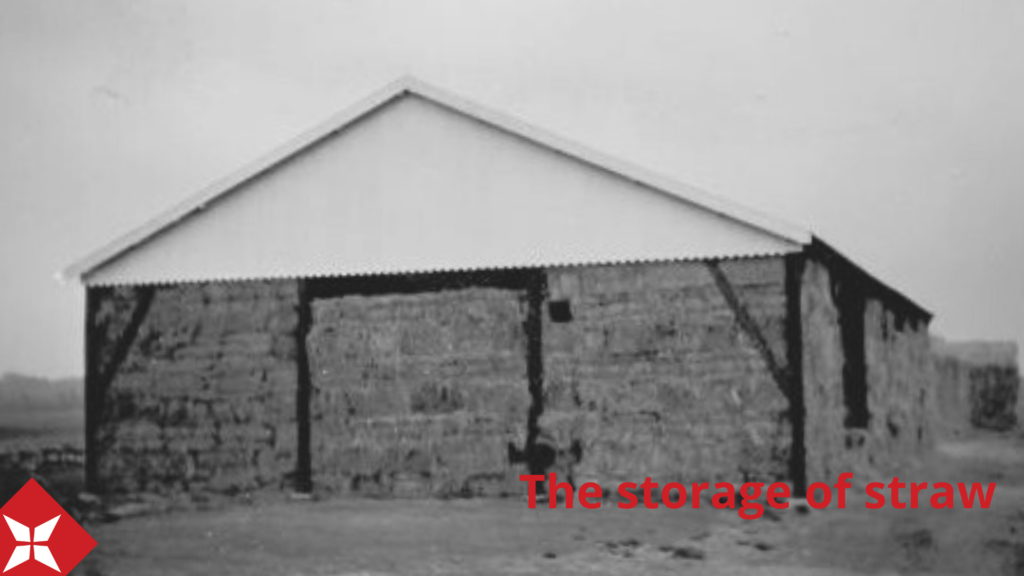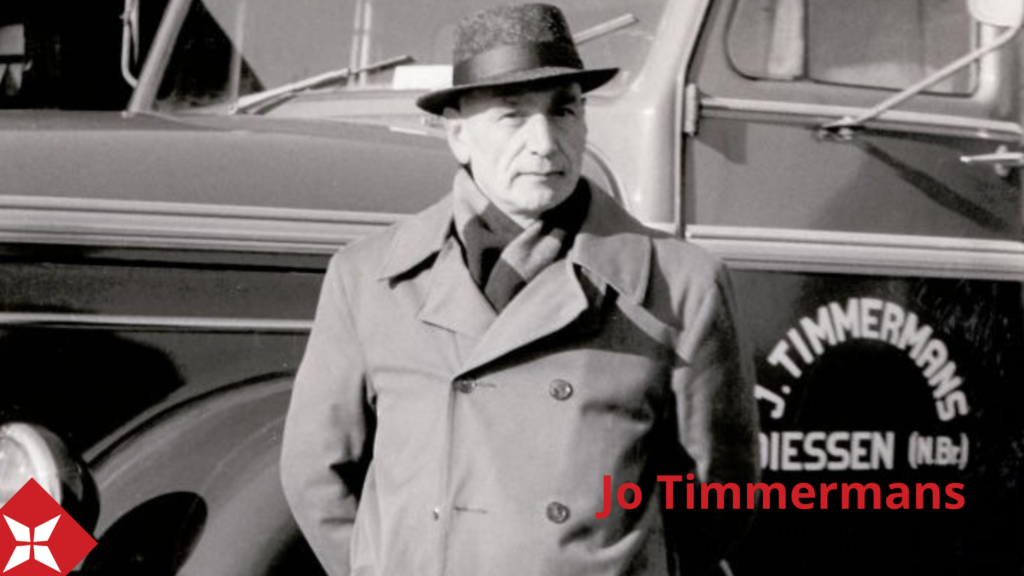 About 90 years ago, the then 20-year-old Jo Timmermans started the business as a trader in hay and straw. At first he ran the business from the upstairs room of his parents' Café Kerkzicht in Diessen.
Soon Jo expanded his business by hiring representatives to buy hay and straw for him in the region. And it didn't stop at this activitivity, he also saw opportunities for grain and later fertilizer and chalk. From the mid-1940s to the late 1950s, Jo travelled weekly to the stock exchange in Rotterdam to trade straw and grain.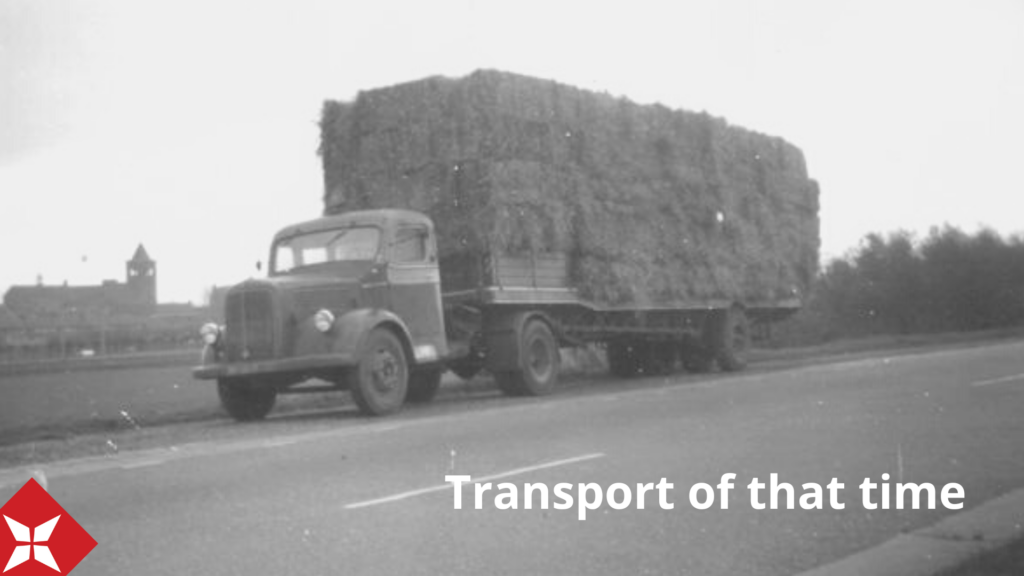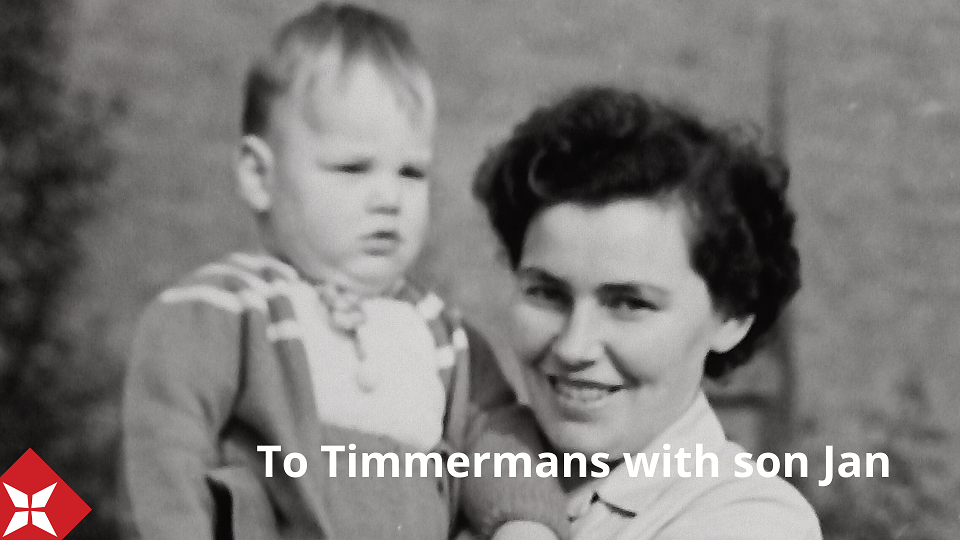 Switch to logistic activities
In the early 1950s, he was one of the largest suppliers of straw in the Netherlands. His biggest customer was the army. In 1952, the first two office employees were welcomed into the company. This called for an appropriate accommodation. An office – with an attached home for Jo's family – was built in the Julianastraat in Diessen.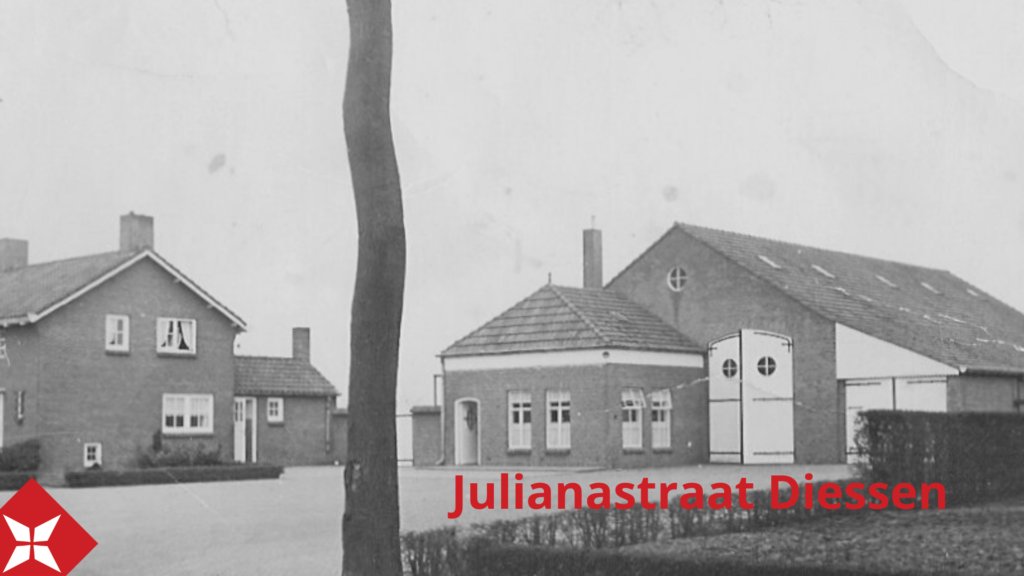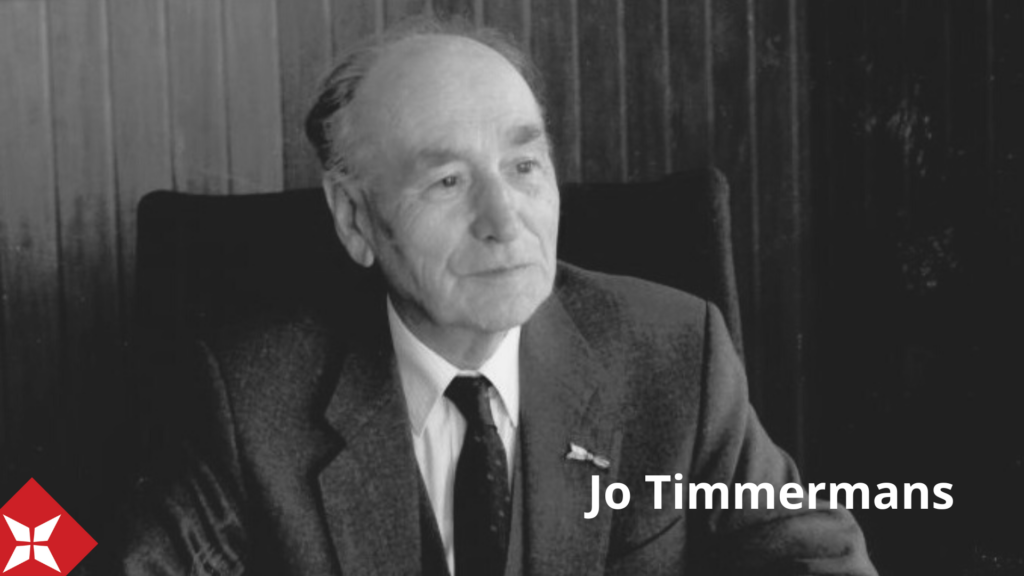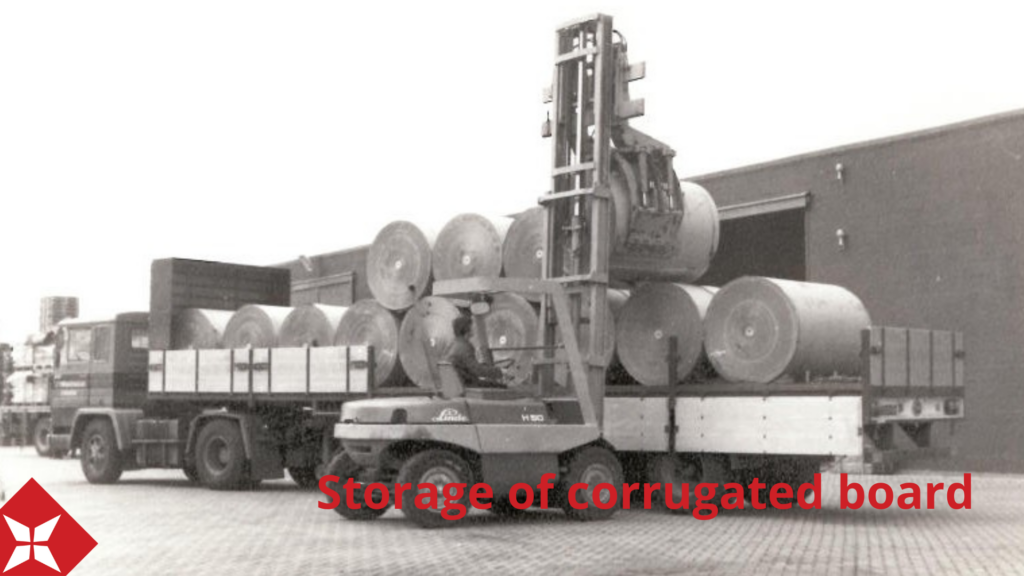 The trade in hay and straw had its peak between the years 1937-1960. In the early 1960s, the business was further expanded to trade in waste paper because the cardboard industry started using waste paper instead of straw for paper production. When the demand for straw dried up, the sheds to stall straw were converted into warehouses to store molds for the glass industry and corrugated cardboard for Philips. Timmermans Transport and Logistics was 'born'.
Once again Jo proved that he had made the right choice in his entrepreneurship. The company continued to grow. And this was certainly not only Jo's accomplishments. As is often said, behind every successful entrepreneur is a strong home front. So was the case with Jo and his wife To Timmermans – van Riet. Besides running the family with 5 children, she was involved in the development of the company in the background. She was on hand to welcome customers and suppliers with a cup of coffee, hot meal or a jenever to complete the deal. The sale of her piece of land in Vessem also allowed her to make a financial contribution to make further growth possible.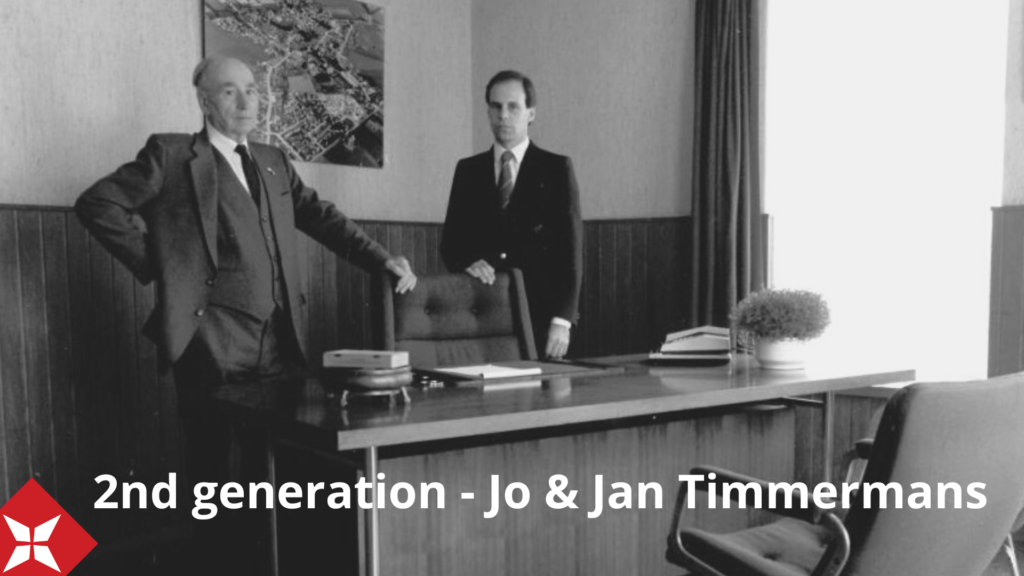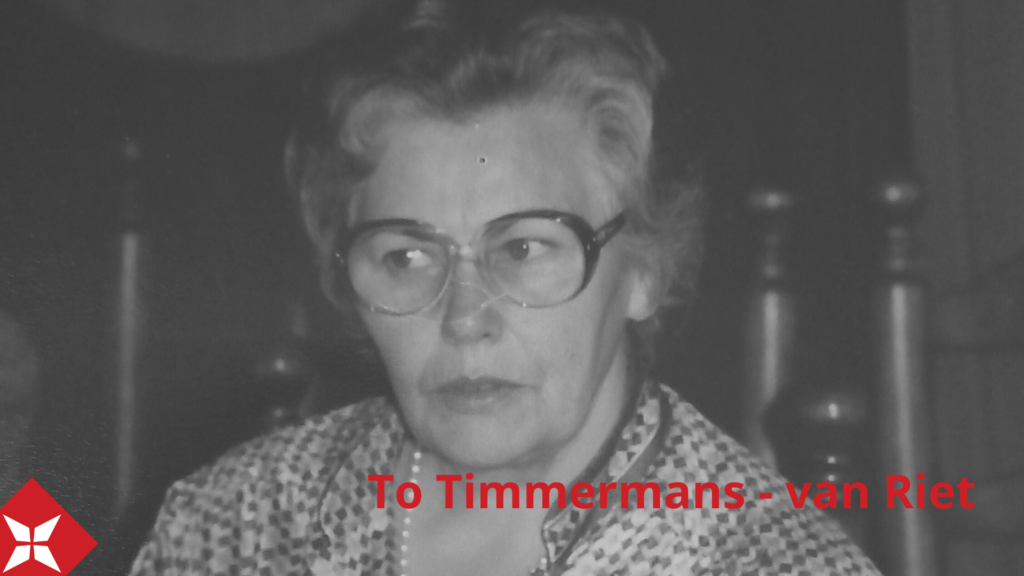 Further growth
In 1972, the company counted some 20,000 m2 of logistics storage space and 15 trucks. Three years later it was even 18 trucks and 27 employees. That year, his son Jan joined the company at the age of 22. This was the beginning of the family business that is celebrating its 90th anniversary this year!