Axell Group joins forces and offers a wide range of creative and flexible tailor-made solutions to support its customers logistics processes.
Mission
Together with our customers, we continuously take up the challenge to add value to production and logistics so that in the long run we can both excel in what we are good at.
Vision
As a specialist in the Netherlands and Poland, we offer the most creative and flexible solutions to support our customers' production and logistics. But we are much more than just a logistics service provider. Our total solutions take all the weight off our clients' shoulders. One thing is essential: we do business successfully with, by and for people.
Timeline of Axell Group
Our family business Axell, formerly Timmermans Transport and Logistics, was founded in 1933 in the Netherlands (Diessen) and expanded to Poland in 1996.  The organization has grown considerably in almost 90 years from customized storage in our warehouses to employment agencies. Today, Axell Group has 9 locations in the Netherlands and Poland. Every day we have 125 trucks on the road and approximately 150,000 m2 of storage capacity.
Jo Timermans registers J.A.C. Timmermans as a trading company in straw
Timmermans is the biggest straw supplyer of the Netherlands
Jo and his wife To move to the Julianastraat in Diessen where the first sheds are being built
Shift in the core business, from trade to logistics – storage Philips corrugated cardboard
Son Jan joins the company, he drives around on the forklift and gets his big driver's license
Jan Timmermans takes over the company from his father
Major investment in the fleet, new halls, office and canteen and our own workshop for maintenance
Timmermans acquired transport company "In 't Veld" in Etten-Leur with over 18.500m2 of logistics
The cooperation with Poland starts and the first warehouse Ponetex in Rakoniewice is opened
Start of Axell Employment Agency by Jan
Opening van Ponetex warehouse in Nowy Tomysl Polen
Axell Financial Services and Axell Polska opened in Poland
Opening Axell Employment office in Tilburg Netherlands
The passing of Jan Timmermans and the entry of Henriette Timmermans into the organization
Ponetex opens a new terminal in Chorzów and more than doubles the capacity in Skierniewice with new building
Rebranding, Ponetex and Timmermans becomes Axell Group
Installation of 5.000 solar panels on the roof of the warehouse in Etten-Leur (NL)
Axell Logistics switches to HVO100 - an alternative fossil free fuel - to reduce CO2 emission
Axell Employment sold to OTTO Workforce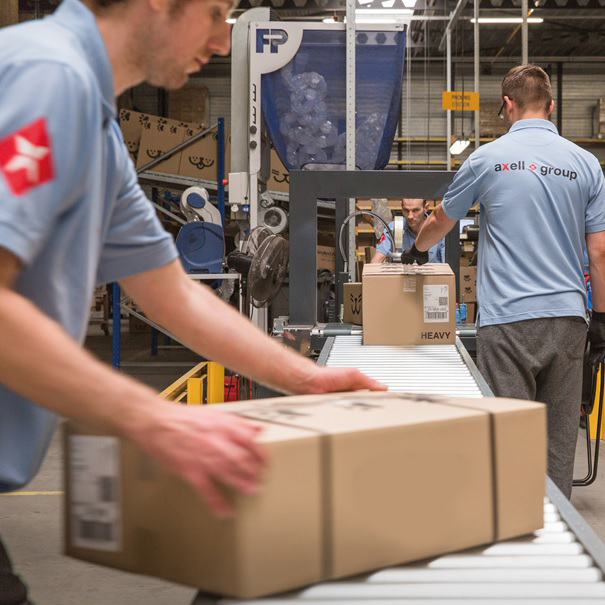 Axell Group provides added value. With a unique combination of logistics and financial services, we have a strong base in both Eastern and Western Europe. In this way we provide the best service package to our clients in logistics, technology and production. As a fully-fledged partner, we also think along with you in terms of content. This is how our method differs from the rest. Not just to be different, but because we believe in it. As a role of logistics specialist, we provide concrete solutions to realize the ambitions and growth of our clients.
Axell Logistics and Axell Financial Services form the core of our company, with activities in the Netherlands and Poland.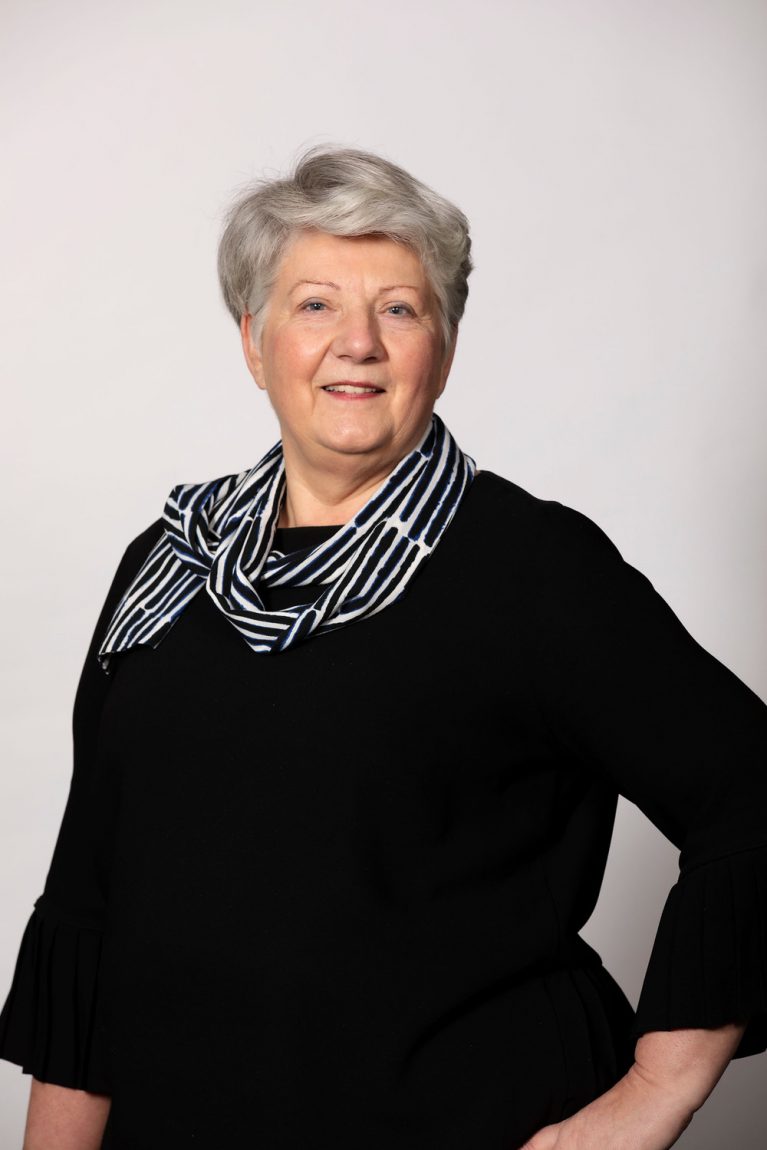 Family business Axell Group – Henriëtte Timmermans
Entrepreneurship is overcoming challanges
"Over the years we have indeed experienced just about everything", says Henriëtte Timmermans. The greatest trial in the history of the family business, however, is undoubtedly the death in 2004 of the then director/owner Jan Timmermans. As a result, the leadership suddenly fell into the hands of his wife Henriëtte. "Luckily I had been involved with the company for many years, so I pretty much knew how it went. Through hard work, creativity, flexibility, trust and support, we have weathered all these storms – and more."
Core values say who you are and what you stand for
"Most family businesses, like us, are strongly committed to core values ​​and I understand that very well. We ourselves communicate our core values ​​– human, transparent, decisive, problem-solving and enterprising – very clearly, so that it is immediately abvious to business partners and employees what they can expect from us. I also think that our core values ​​fit our organization very well: we like to start a conversation, are open to suggestions, do what we promise and take good care of our employees. As a flat organization we can also switch quickly and take decisive decisions. And we have proven over the past 90 years that we are enterprising."
Human
We respect every employee, customer and supplier
Entrepreneurship
We are alert and see opportunities
Unique combination
A unique combination of logistic and financial services and added value, that's what it's all about at Axell Group. With our unique combination of transport and logistics services, we always find a suitable solution. Axell Group offers a total solution through customer-oriented solutions and the creation of synergy between Logistic services.
Adding value together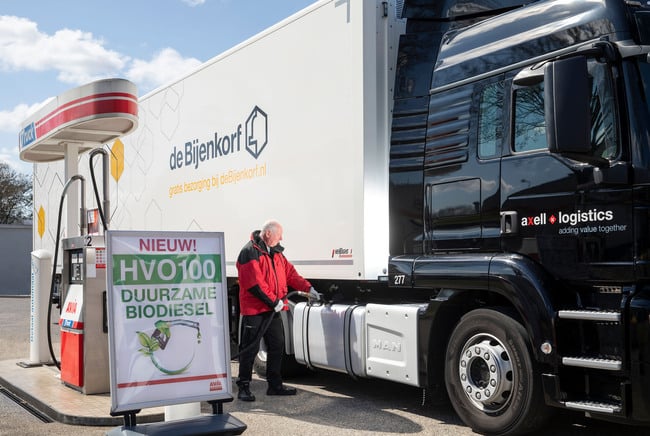 Environmentally aware
Axell Group distinguishes itself by continuously striving for customer satisfaction in a safe, environmentally conscious and efficient manner with the deployment of professional and enthusiastic people who realize that this is only possible if they continue to improve together and take responsibility for this.
As a family business, we have a long-term vision and we want to be future-proof. That's why we take our environmental responsibility seriously.
Discover here which different types of services we as Axell Group can provide.
How do I get in touch with Axell Group?
We are available from Monday to Friday between 08:30 till 17:30. You can indicate which information you wish to receive via the contact form on the contact page. It is logical that we aim to answer you as soon as possible. If you are not sure what to do, you can always contact us by phone during office hours. Click here for the contact details of Axell Group.