Axell Logistics is the reliable partner for medium-sized companies looking for integrated logistics solutions. We are focused on delivering added value with our employees and logistics services, working together effectively and continuously seeking for opportunities for improvement.
Logistics, distribution and international transport
Axell Logistics has its origins in 1933 in Diessen in Brabant. Jo Timmermans founded this family business there under the name Timmermans Transport & Logistiek. Axell Logistics has now grown into an international company in transport and logistics, with 2 locations in the Netherlands – Diessen and Etten-Leur – and 5 in Poland. In our more than 150,000 m2 of warehouse space in the Netherlands and Poland, we offer a wide range of logistics activities for various customers.
In addition to distribution in the Benelux and Poland, Axell Transport is also an international transport specialist on the Benelux-Germany-Poland corridor.
Human
We can do business successfully with, by and for people
Determination
Work hard, are always critical and positive
Solving
Since 1932 we have been thinking out of the box
Entrepreneurship
Together with our clients we always think one step ahead
Value Added Logistics
No logistics process is the same, so every challenge requires a different solution. We not only transport a product from A to B, but we also add extra value if desired. Think of suitable packaging or the right labels.
With Value Added Logistics it is no longer just about transport. At our own locations and on site at the customer, we provide a wide range of activities such as (re)labelling, co-packing, products with price stickers, assembling, assembling store displays and gift packs.
A selection of our Logistic customers
Customer feedback
Open, easy communication and helpful
Open people you can easily communicate with. Axell is always very helpful and I feel heard. Axell has the right certification and the right price.
Partner and Friend
For me, Axell is  not a supplier anymore. A partner and a friend for over 10 years.
Operational Excellence
Axell Logistics provides consistent excellence and I have a lot of respect for the team, I truly enjoy our partnership.
Thankful!
Axell Logistics is an important partner in our European logistic network. They are reliable, professional and have helpen us support LARQs growing B2C and B2B business. We are thankful to have them as a partner.
They are lovely people to deal with
We didn't want to get lost in 3PL. We looked for love and attention, reliability, responsiveness and care. They do a great job, also considering we are so far away and we have only met once in person. Good communication is  key.
Case study Smurfit Kappa
The relationship with Smurfit Kappa ELCORR goes back some 40 years. In the period Axell was responsible for the transport of corrugated cardboard for Philips. Today, the relationship is still very much alive.
Over the years, the cooperation has grown considerably. Smurfit Kappa used to be a major customer of the transport service which over the years has turned into mainly warehousing, consisting of storage and transshipment. By means of a corridor with Conveyor we are literally and figuratively connected to each other.
Read case study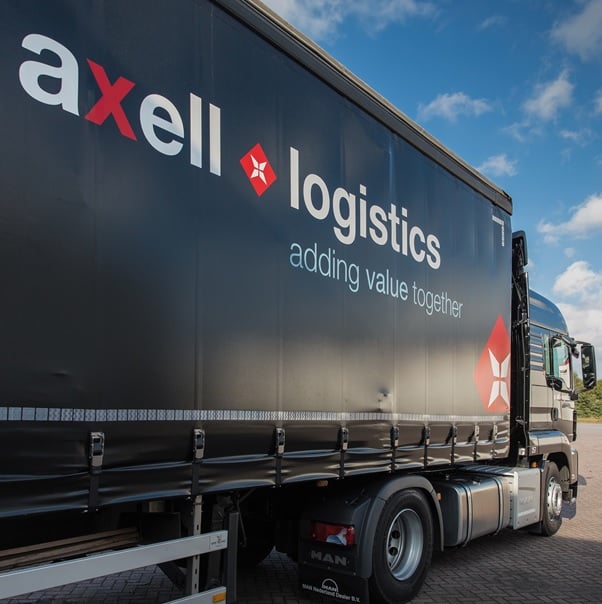 Would you like to use our logistics services or have you not been able to find what you were looking for? Please contact one of our specialists for more information about Axell Logistics.
All services
In addition to our various logistics services, we also provide services in the field of financial services. Find out more about what else Axell has to offer.