With a combined warehouse capacity of almost 150,000 m2 in two countries, Axell Logistics is able to meet your both long-term and temporary storage needs.

Combined warehouse capacity
With a combined warehouse capacity of more than 100,000 m2 in the Netherlands, and almost 50 000 m2 in Poland – Axell Logistics is able to meet your long-term and temporary storage needs. Whether it concerns consumer goods or industrial products, each warehouse has its own specific characteristics.
Fast delivery
We provide warehousing solutions and European distributor services for the international consumer goods manufacturers. Your customers (dealers and e-commerce platforms) often deliberately keep their stocks low. By storing your stock in our warehouses in Poland or the Netherlands, you are able to quickly meet your European customers needs. We distribute the necessary goods to the warehouses of your European customers on request.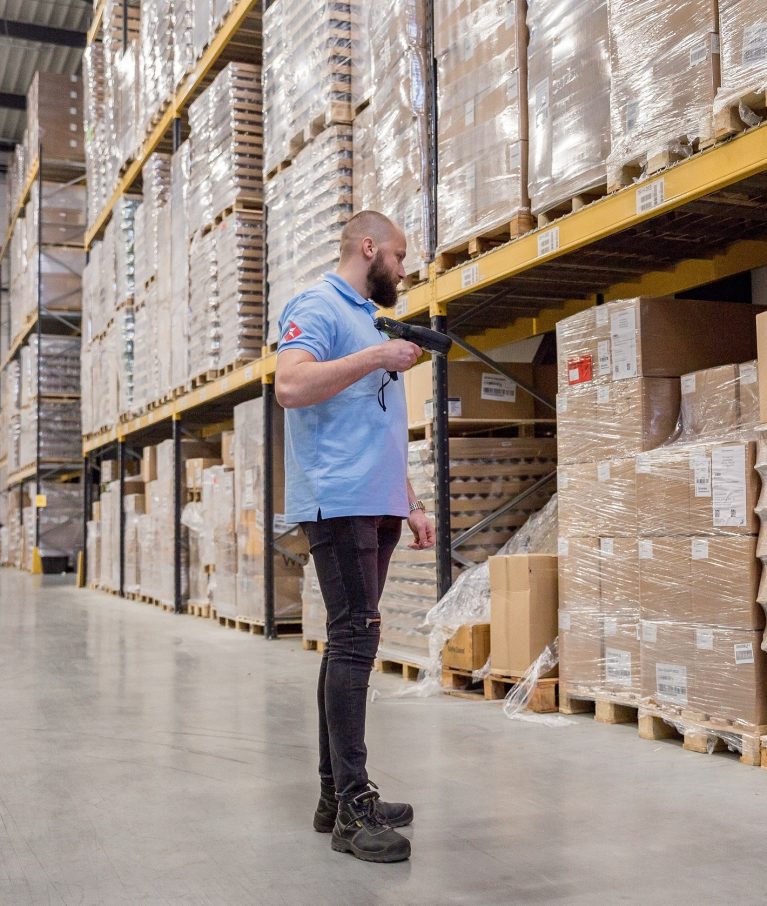 3PL services
In close collaboration with our colleagues from Poland, the BeNeLux Distribution and International Forwarding division, we offer 3PL services from our public and dedicated warehouse locations.
By working according to the Single Point of Contact (SPOC) principle, we ensure that communication with our customers is always spot on and proactive. We take care of all common warehouse activities for optimizing the processes within your supply chain.
Warehouse Management System (WMS)
Our warehouse locations work on special Warehouse Management Systems (WMS), which are supported by our own IT department. They also ensure that your operating system is connected to ours for seamless transfer of order data. This can be done via EDI, XML, API or CSV integration between your ERP system or webshop and our WMS.
Cooperation with us means:
Capacity
With more than 150,000 m2 of warehousing, we offer capacity and flexibility.
Quality
ISO 9001:2015 and IFS Logistics version 2.2 (food storage) certified.
Diversity
Storage and fulfillment in block stacking, pallet racks or pick shelves for Retail, FMCG, Food & Feed or Industrial products.
Support
In-house IT & Engineering Team and integrated WMS systems.
Axell Logistics provides several services that can help you with developing your company by outsourcing logistics and transport.