It's amazing what people and a network can accomplish in times like these.
In recent weeks we have all been shocked by the developments around Ukraine. As a Dutch/Polish family business we feel connected to the people of Ukraine, many of whom have fled to Poland. Our colleagues in the Netherlands and Poland immediately took action and took the initiative to collect relief goods.
As an organization we, Axell Logistics Netherlands, took the initiative to organize an internal collection campaign. We collected a total of 28 pallets with relief goods, in Etten-Leur and Diessen.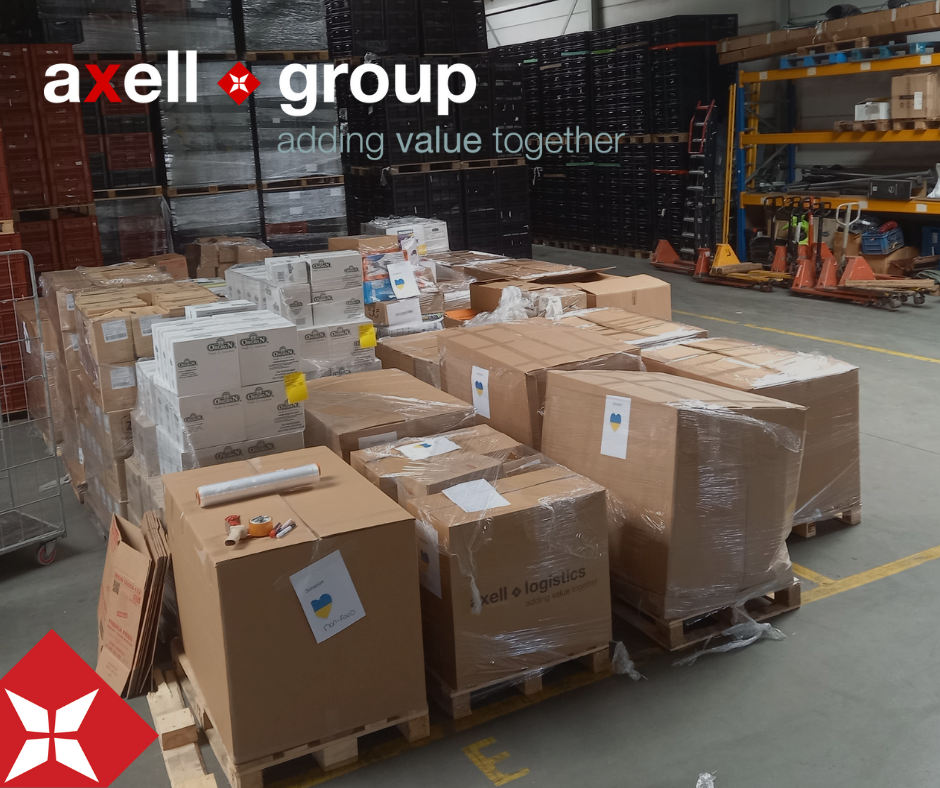 Together with our Polish colleagues, we managed to collect a total of 37 pallets.
All departments did their part. Networks and customers were approached to ask if they wanted to donate supplies or financial resources for which we facilitated transportation. In addition, our Polish branch of the organization hired 2 refugee Ukrainian ladies. They will be working at Axell starting this week and will also be provided with accommodation.
In cooperation with Loendersloot and Rida Trading we were able to make a nice first donation towards the JCI Nederland in the Netherlands. We have filled three of our own trucks with hygiene/care goods and delivered them to the hub of JCI. The first load of pallets with collected goods were transported by charter Helvoirt. We transported the rest of the pallets to Poland ourselves.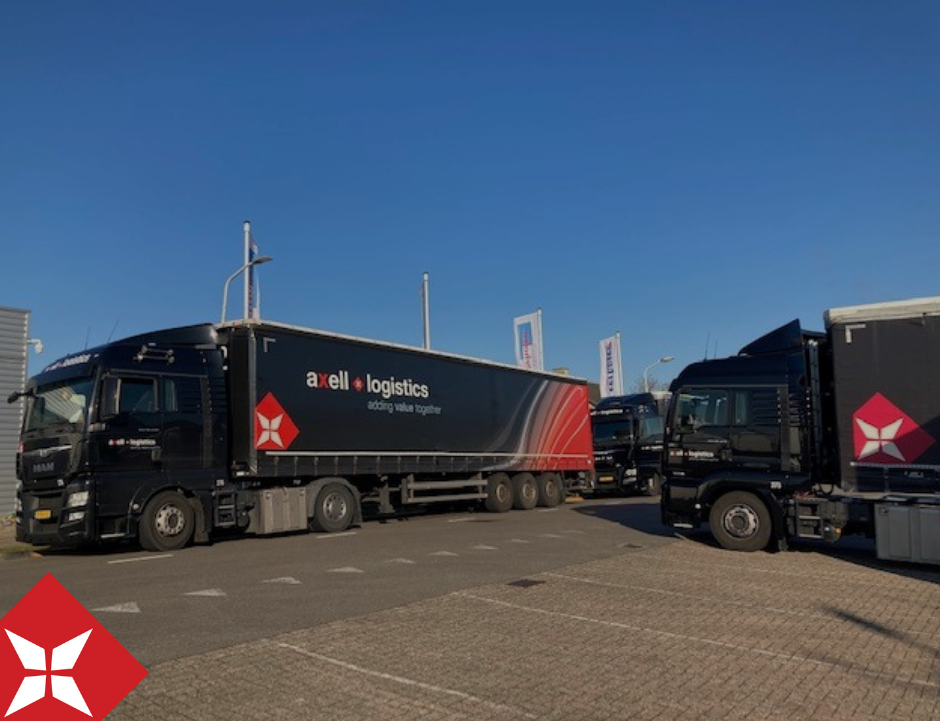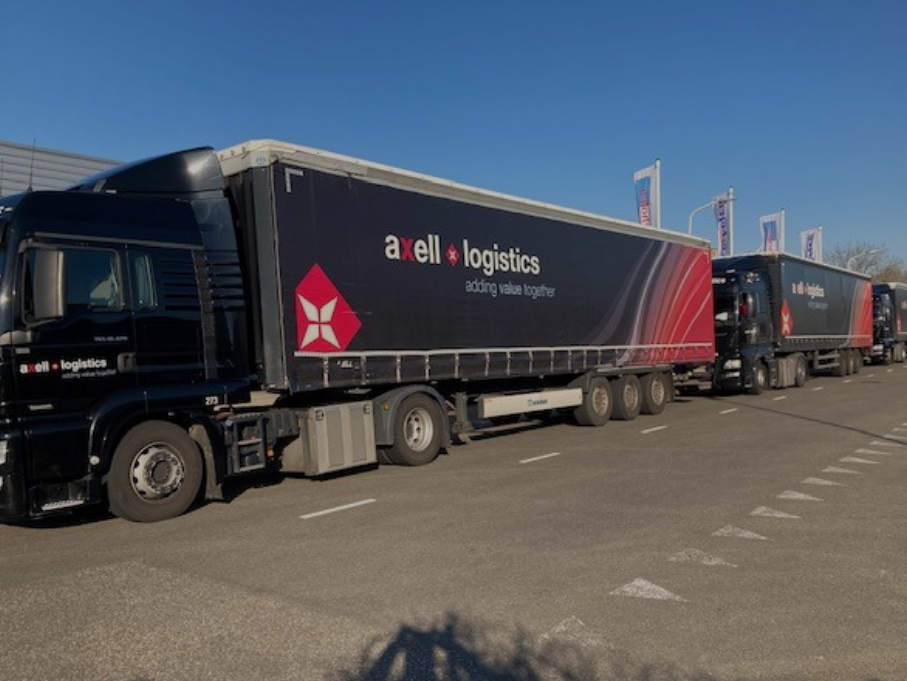 Local parties are also involved in the fundraising campaign. Corporate fashion from Hilvarenbeek donated no less than 300 hooded winter coats.
Our customers have also contributed. Including the children's shoe manufacturer from New Zealand, Bobux donated 50 pairs of children's shoes. The pet food manufacturer ZIWIPets donated two pallets of dog food and to stay in the trend of animals, The Galgo mutsen (volunteers for dog shelter) donated 4 pallets of blankets.  
Customer with whom we have worked for more than 50 years, Smurfit Kappa, donated two pallets of cardboard. This was needed for packing and transporting the goods. 
We have given our staff the opportunity to turn in relief goods or make a financial contribution. As an organization, to make an extra contribution. We have doubled the amount. This is a total amount of € 4,230. Apart from donations from external parties. The amount of money will be used to buy relief goods in Poland.
Axell Group wholeheartedly supports this initiative and has been working hard to deliver, both relief supplies and financial aid to Ukraine. Our thoughts are with all those affected by this war.