How special. Retired employees who are happy to continue working for the organization. We have two enthousiastic retired drivers in the Netherlands who maintain Axell's garden and grounds.
André Halters and Ben de Brouwer have always enjoyed working at Axell, then Timmermans.
When they reached retirement age, they did not want to sit at home. At Axell, Wim van Campen and Jan van Eijndhoven maintained the grounds and garden for more than 15 years.
Before, they were also working as drivers at Timmermans, When they go physical problems, Ben and André slowly took over this work from them.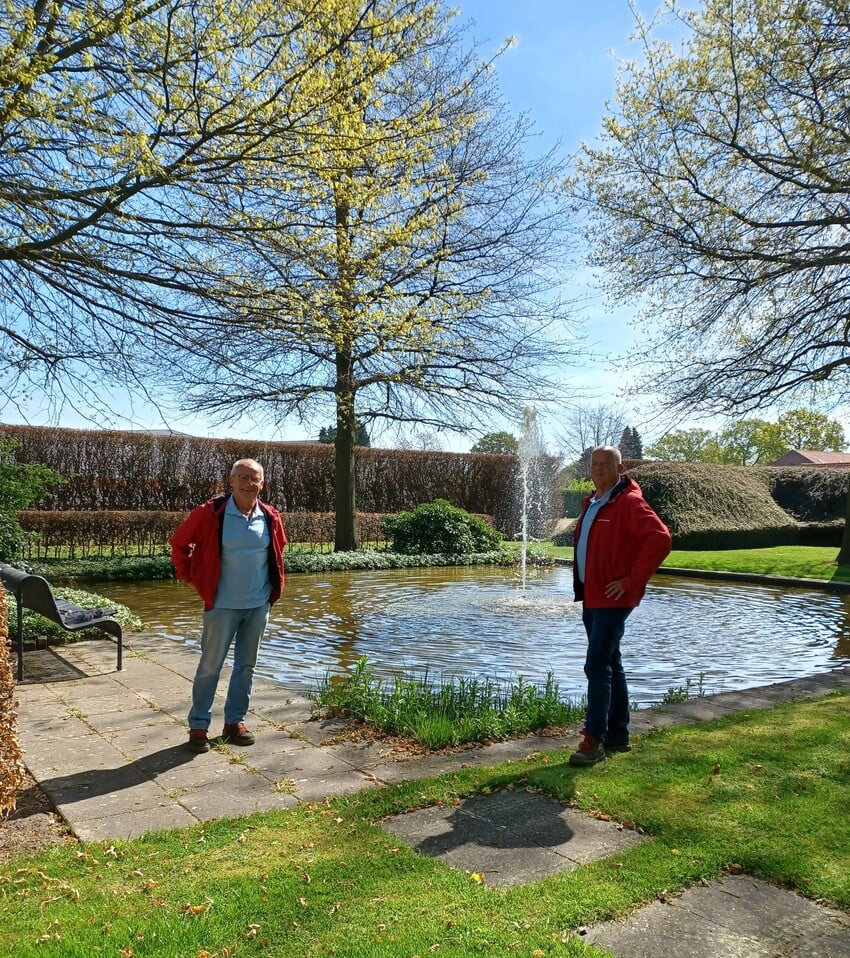 While enjoying a cup of coffee and a piece of cake, the gentlemen were interviewed about their work history
André Halters was a forklift driver at Axell from 1975 t 1985 for Philips Golfkarton. He took care of everything that went from the inside to the outside, including the administrative handling. Preparing the freight and the paperwork. By paperwork they meant different way of working back then, André said: "A room full of card boxes with which the stock was manually added and substracted."
When Philips started to move its production abroad, the paper/corrugated cardboard storage threatened to disappear at Timmermans in Diessen. As a precaution André started looking for another job. In hindsight, this was nog necassary, but not to worry. After 31 years of working for another employer, André came back to Axell when he was retired. He has now been working for 6 years again, only he has exchanged his forklift for a lawnmower.
Ben has been working a lot longer at Axell than André. Ben was 27 years old when he started working at Timmermans. As an international driver. In those days there were three trucks driving abroad, mainly to France. He still remembers what it was like: "With a thick wallet full of coins to be able to call home in a phone booth". He did this work for no less than ten years, often going there with a truck filled with old paper and coming back with straw. The comfort in the truck was not even as it is now. When it was cold, the engine had to keep running at night. No one had ever heard of a stove in a truck.
When children came into the De Brouwer family, Ben wanted to stay closer to home after years of driving long distances. In the late 1980s, when Kwantum was brought into Timmermans as a customer, he was the first to lift his finger to drive one of those trucks. From that moment on, Ben participated in the delivery of retail, a new speciality of Timmermans Transport & Logistics.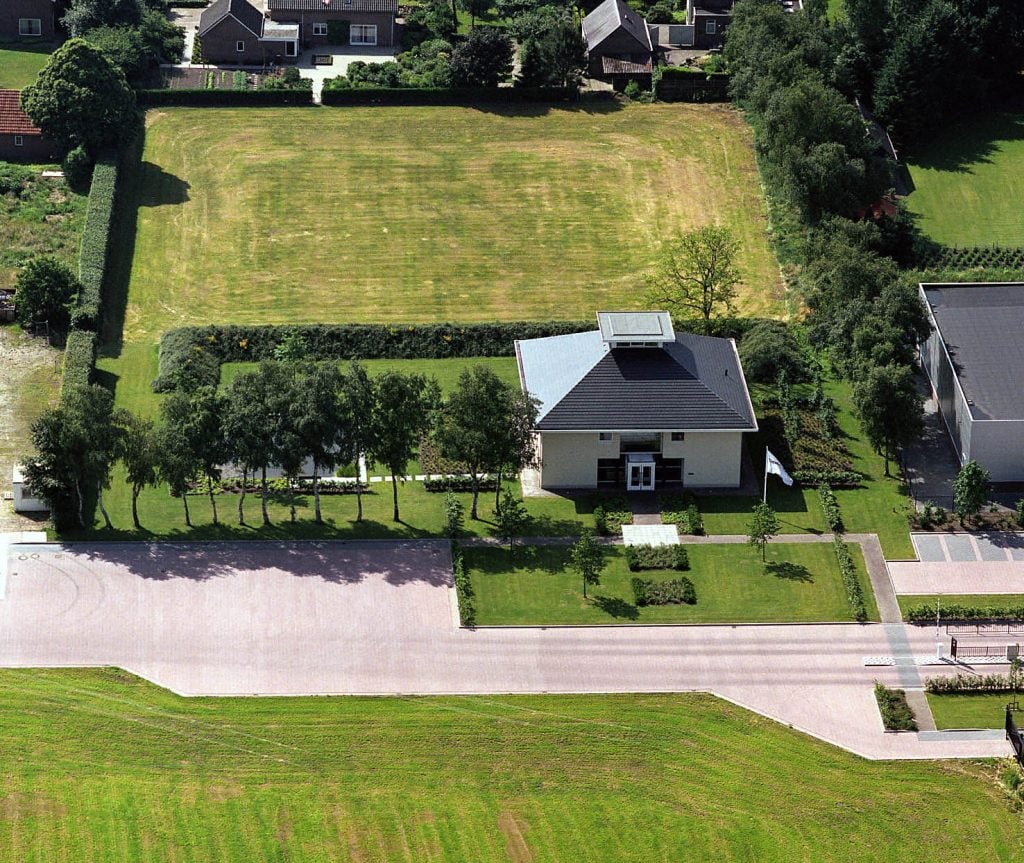 Reduce long working days
Since 1980 until 4 years ago, Ben had always worked more than 50 hours per week. From Axell, he was advised to phase out slowly rather than stop abruptly. At that time Axell was also looking for a gardener to support André. Ben saw this as the ideal way to scale down his 50-hour week to 2.5 days.
Getting up early is nog something you get out of
Since retirement, the gentlemen have not been sitting still. Besides working in the garden and on the grouds of Axell in Diessen, they also like to keep up their own gardens. Ben can be found in the swimming pool at 07.00 in the morning and both men love watching sports: soccer and cycling. They both enjoy walking with their wives and babysit the grandchildren one day a week. For the little ones, it is sometimes difficult to understand what 'retirement' means. André's youngest grandchild asked him: "Grandpa, you're retired an you don't have to work anymore, but now you go to work, right?".